UNDERSTANDING MEDICARE PART D PHARMACIES
PHARMACIES EXPLAINED
Network pharmacies
Medicare drug plans have contracts with pharmacies that are part of the plan's "network." If you go to a pharmacy that isn't in your plan's network, your plan may not cover your drugs. Along with retail pharmacies, your plan's network may include preferred pharmacies, a mail-order program, and a 60- or 90-day retail pharmacy program.

• Preferred pharmacies
If your plan has preferred pharmacies, you may save money by using them. Your prescription drug costs (like a copayment or coinsurance) may be less at a preferred pharmacy because it has agreed with your plan to charge less.
• Mail-order programs
Some plans may offer a mail-order program that allows you to get up to a 90-day supply of your covered prescription drugs sent directly to your home. This may be a cost-effective and convenient way to fill prescriptions you take every day.
• 60- or 90-day retail pharmacy programs
Some retail pharmacies may also offer a 60- or 90-day supply of covered
prescription drugs.

LINK TO PHARMACIES-FORMULARIES-COVERAGE:Source: Medicare.gov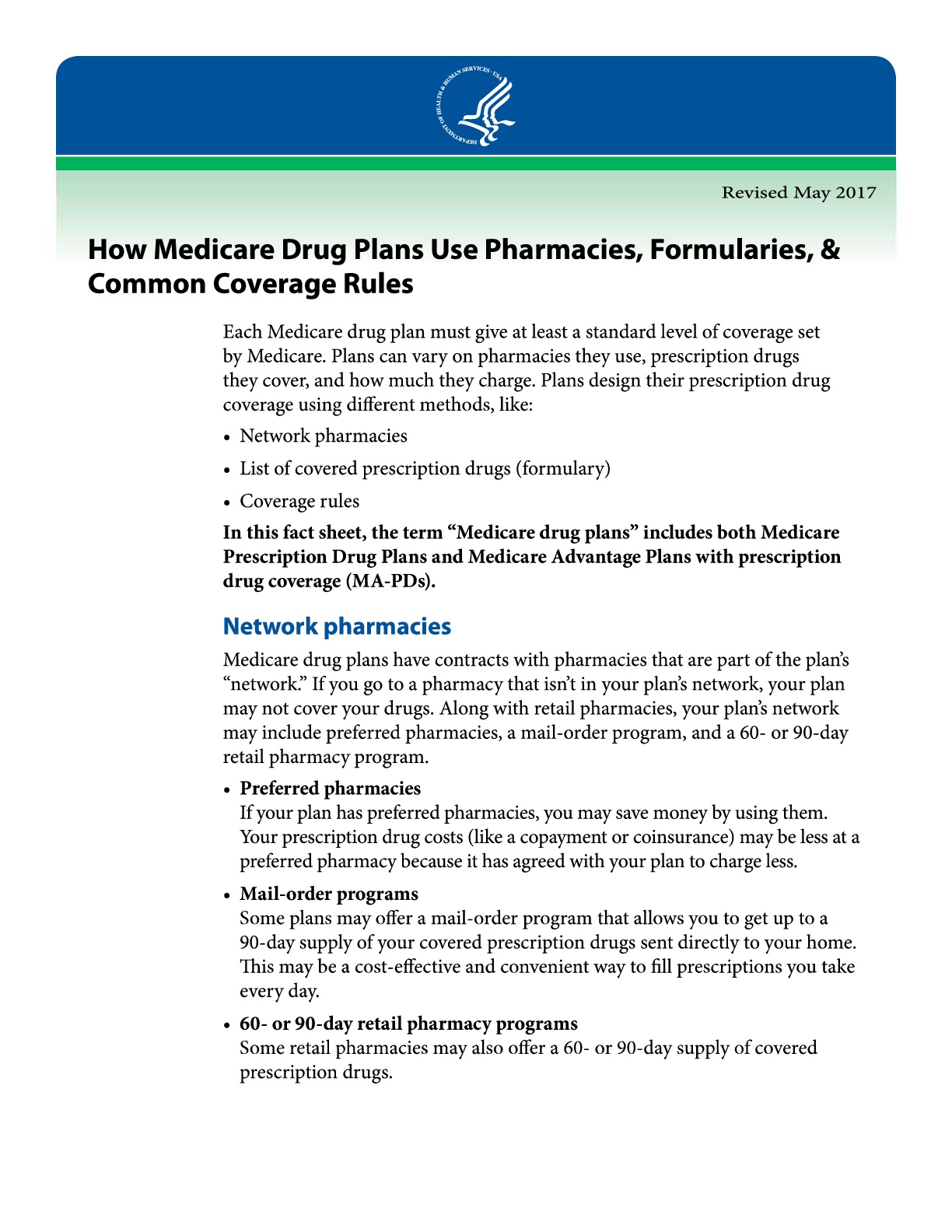 Information supplied via Medicare Fact Sheet May 2017
CMS Product No. 11136