THE DIABETES ALERT DAY
DIABETES ALERT DAY- KNOW YOUR SCORE
9 out of 10 Americans most at risk for type 2 diabetes don't know it. On Diabetes Alert Day, take 60 seconds to find out if you're one of them. Whatever your score, learn more about diabetes and how Medicare can help you stay healthier. https://go.cms.gov/2ujXsFg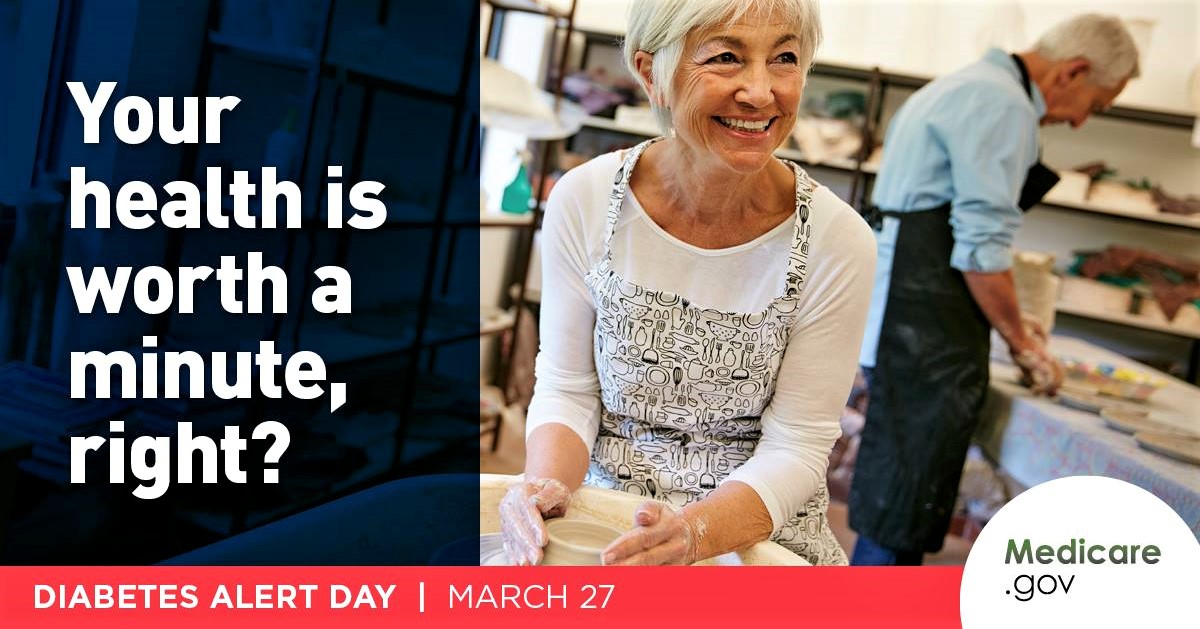 Know I'm a day late on this but it can not be overemphasized how many people are affected by Diabetes in America, let alone Nevada. I'm going to post a few facts on this but Take Heart ... Medicare Advantage has Special Plans that focus in this area. If you have Medicare and are Diabetic , visit our website, You have Special Options..
www.medicareinlasvegas.com.
Check this page from the CDC... Its Nevada's results.

https://gis.cdc.gov/grasp/diabetes/DiabetesAtlas.html#
In the Senior population in Nevada Its on the rise. over the last years close to 20% 1/4 people ... That's too much... The real question is ... Are you being treated for it properly? Medicare has special programs and we represent them. Give us a call/text. (702) 403.6348 or visit or website at