MEDICARE 101 EDUCATION
Want to Understand Medicare?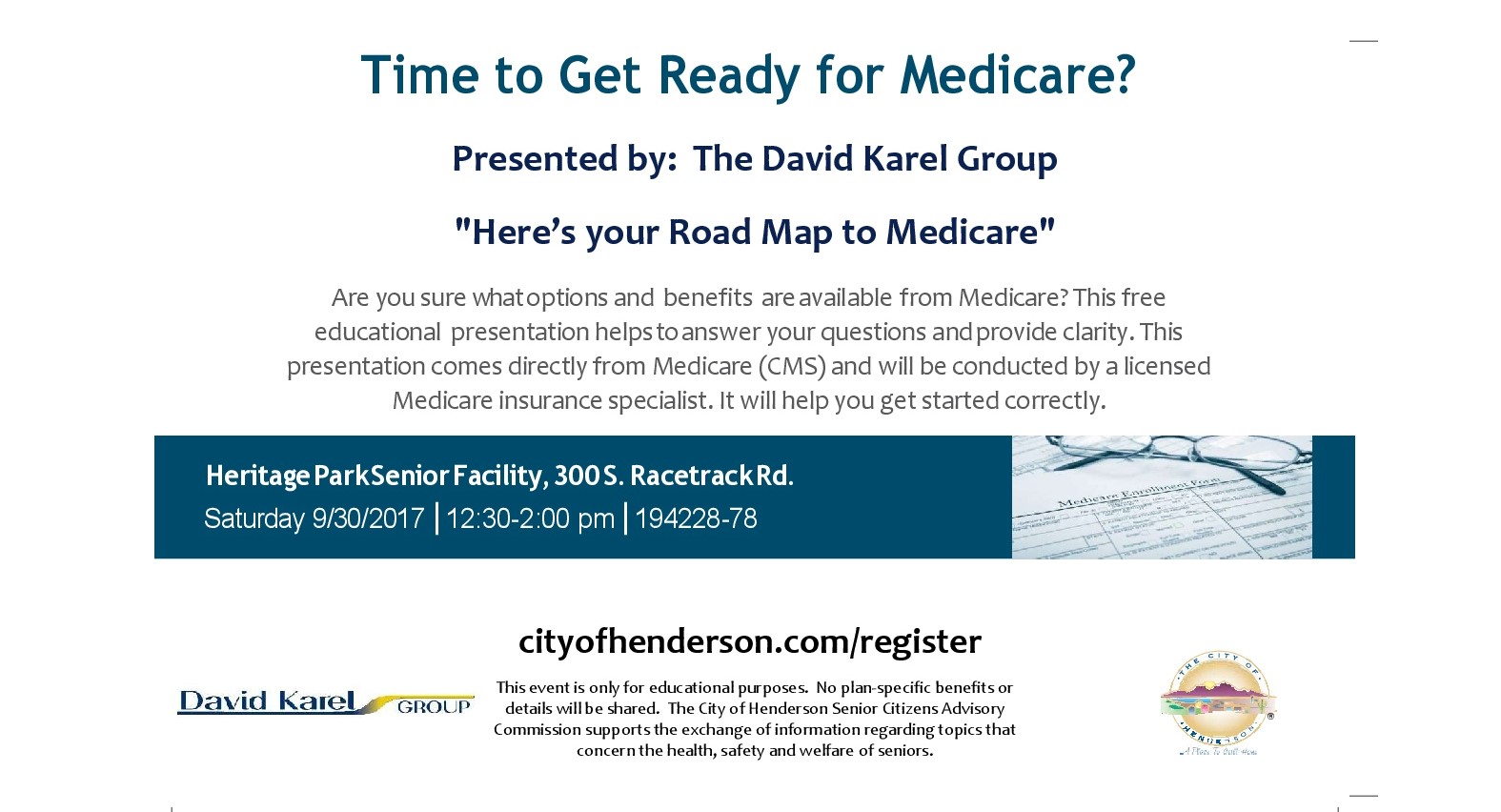 If you will be Turning 65 soon and want to understand the Benefits and Options available to you from Medicare plan on attending our Fall Turning 65 Presentation at the Heritage Park Senior Facility on Saturday September 30 from 12:30pm to 2:00pm . We will cover everything you need to know in an unbiased format with a slideshow from Medicare (CMS). This will be the only fall presentation at the Heritage Park Facility. Thank you to the City of Henderson Parks and Recreation Department and the City of Henderson Senior Citizens Advisory Commission for working with me to present this information to the Community.
Refreshments will be provided along will handouts from Medicare (CMS). You will get the facts directly from the source, Medicare (CMS). Hope to see you there. Information is also available in the Fall edition of Henderson Happenings.