AMERICA'S HEALTH and THE STATE OF NEVADA

America's Health Rankings
® and
America's Health Rankings® Senior Report
were built upon the World Health Organization definition of health:
"Health is a state of complete physical, mental, and social well-being and not merely the absence of disease or infirmity."
Our model reflects that determinants of health directly influence health outcomes, with determinants accounting for three-quarters and outcomes accounting for one-quarter of each state's overall score and ranking. Four categories of determinants are included in our model of health: Behaviors, Community & Environment, Policy, and Clinical Care.
OVERALL NEVADA "WE ARE IN THE BOTTOM 1/3
ROOM FOR IMPROVMENT"
Here are "Nevada's Rankings"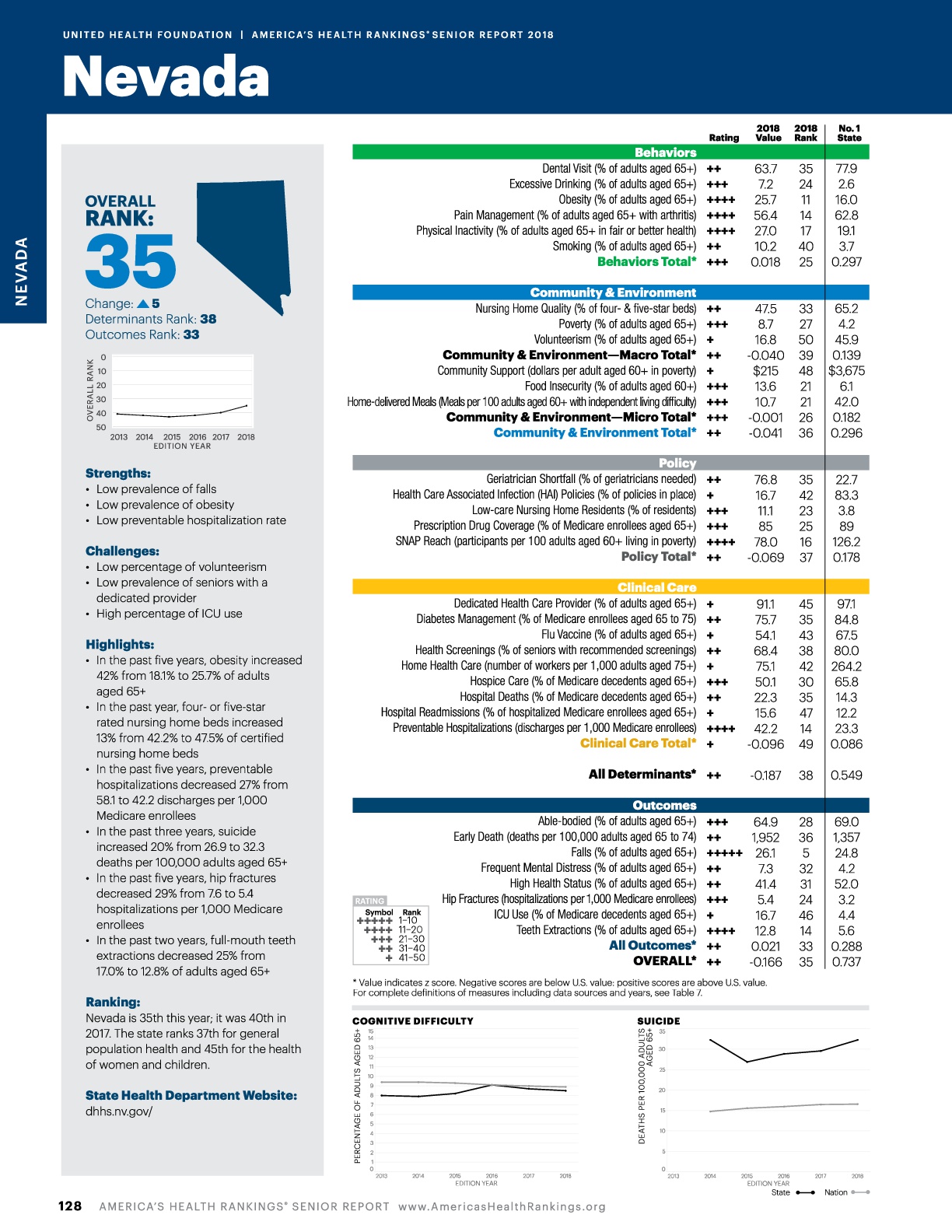 Click on the link to read the complete Report: